Long Range Scopes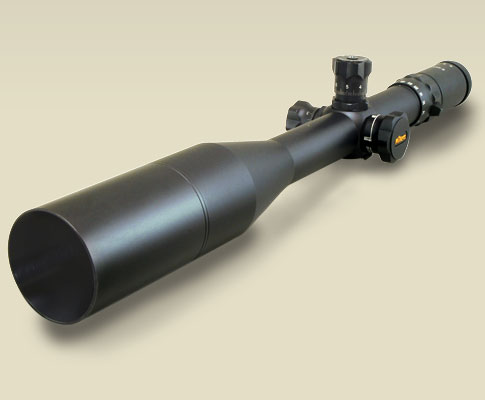 FOR MARKSMEN CALLED TO SOMETHING BIGGER.
The extreme-duty, extended-range LRS tactical riflescope, by Millett. Massively built with a one-piece 35mm tube and 56mm objective, the LRS delivers superior brightness and outstanding repeatable accuracy with the largest long-range weapons, including those chambered for the 50 BMG and 338 Lapua. Precision controls with 140 MOA adjustment.
Features
Huge 56mm objective for a wider field of view and brighter image.
Massive, super-strong 35mm tube improves reliability and resolution.
Rings included.
Magnification: 6-25x
Objective Diameter: 56mm
Eye Relief: 3"+
Tube Diameter: 35mm
Optics: Fully Multi-Coated
Reticle: Glass-Etched Mil-DotBar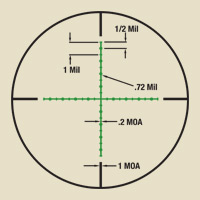 Millett's new Mil-DotBar reticle is an improvement of the standard Mil-Dot system. By having a thin line and a dot it's easier to align for rangefinding and hold over. The same math for the standard Mil-Dot is used with the Millett Mil-DotBar system.